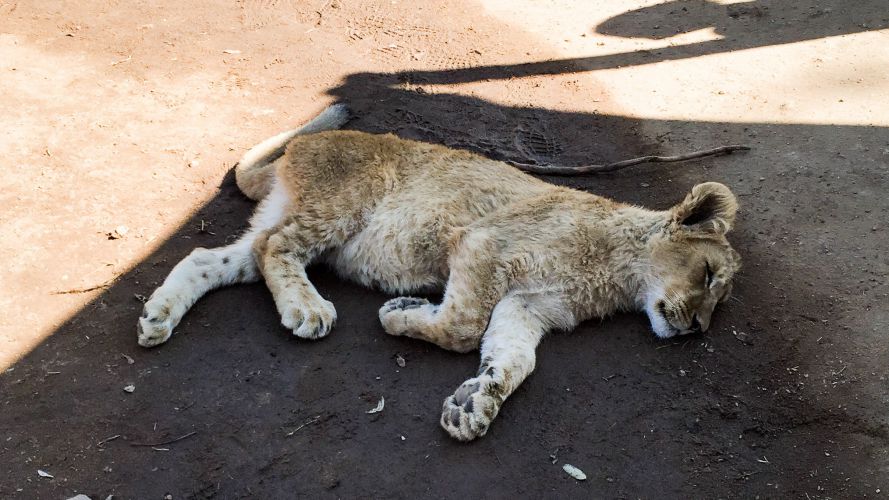 Going to South Africa was a very last minute decision. Like many people, South Africa was not in our "bucket list," but our experience in Johannesburg was eye-opening and far reaching. Nelson Mandela is a giant in South Africa, but his legacy is unfulfilled.
We live around people who work at the Center for Disease Control (CDC) in Atlanta, and they go to South Africa and other countries on the continent often. It was not until we attended my niece's wedding in Pasadena, California, last year that our interest in the country perked up.

My sister and her husband (now an ex-husband) extolled the wonders of South Africa. They had lived in Zambia for a couple of years before they married, working for various international economic development agencies. They had traveled Africa extensively, and they were particularly impressed with South Africa and Namibia.

There are many beautiful countries in the African continent, but wars and political upheavals caution any thought of traveling there.

​I was still working at that time, and the July 4th holiday seemed a perfect time to go on vacation. Delta Airlines flies direct to Johannesburg, fondly called Joburg, from Atlanta.
It is a 15-hour flight, and the fares were reasonable. There was only one daily flight to and from Joburg, so our options on Delta were limited. There were no visa or vaccination requirements. Our family physician advised us to get vaccinated, so my husband and daughter got their shots. I did not have time to get one, but I figured if we limited ourselves to bottled water, we be fine.
Since we were traveling to their winter season, we checked the likely temperature before our departure. The weather appeared to be pretty mild, with temperatures in the 20-40 degrees, almost like Atlanta winter temperatures. It would be warmer in Cape Town as it was closer to the coast.
So the three of us were off on our "last minute" adventure.
Gawd. The 15-hour flight was miserable.
The 777 flight was packed. I thought I reserved three exit seats, but apparently, I had a brain freeze then because we ended up in regular coach seats in the back of the plane!
Despite my Diamond status, Delta could not make any accommodation because the plane was full. I got a lot of sympathies but no additional legroom.
The 777 seemed pretty old. Aside from the cramped seats, the USB's did not work, or hard to get to unless you were a dwarf.
We reconciled ourselves to an uncomfortable trip and resolved never to retake another 15-hour airline trip. We prefer to break the flight with an overnight stay somewhere, somehow.
Bizarre Arrival and Our Designated Driver
​We landed around 7 PM. Immigration lines were long, but we did not have any problems getting through. All visitors were subject to heat scans to detect any fevers. The Ebola epidemic was still a threat.
I usually try to pre-arrange airport transportation when going overseas, but I must have been too busy at work to get this done. Upon getting out of customs and immigration, we looked around for signs of the taxi queue.
We were like red meat -- three tourists with heavy luggage looking somewhat confused -- because it seemed like the city population descended upon us. We had every Tom, Dick, and Harry trying to assist us for anything and everything.
My husband tried to fend them off, but it was like swatting flies! Next thing we knew, a tall, husky man, dressed in fatigue, armed with a machine gun, got in the middle of the fray. South Africans speak British English, but the local Zulu dialect is predominant.
We watched but did not understand what was going on and just hoped we could slip away unnoticed. Finally, the military man, an assumption at this point, dismissed the crowd with a forceful bark, and pointed us to a man dressed professionally in a suit, to be our cab driver.
​With some trepidation, we followed our "designated driver." It was getting dark outside, and I knew the Marriott hotel we were staying at was some 25-30 miles away.
Our driver was friendly enough, talking in the South African lilt we were beginning to recognize. We walked to the garage to his parked Mercedes Benz cab. Wow, there's nothing like a Mercedes Benz to give you confidence! Are we going to be charged Mercedes Benz prices, though? (We later learned that what he charged was a standard rate.)
It was pretty dark as we left the airport grounds, so it was difficult to see the scenery. I had recollections of hilly terrain, broad highways, and open spaces.
Half-way through, we passed what appeared to be downtown Joburg. My husband noticed that the cab driver barely slowed down at intersections even when the lights were red. When he pointed that out, the driver responded by saying that the area was not very safe, and he had to get out very quickly. Oh my!
We finally got to the Marriott Protea Melrose Hotel in a suburb of JoBurg called Sandton.
Sandton appeared to be a new upscale, urban development in the city. Sandton, we learned, is a large suburb, and the Melrose location was a new section of Sandton. We checked in with no problem and decided to have a quick meal in the hotel restaurant. I recall that the hotel restaurant was busy with several large groups, and thus, service was a little slow.
I ordered a baked crocodile tail.
​My croc meal looked fairly innocuous on a plate, but the meat was tough and rubbery! What was so disconcerting was that I could discern the spine of the crocodile, and my stomach just turned. It was inedible, and I returned it to the kitchen. The restaurant took it off our bill, but I could not get over that queasy feeling even the next day.
Being Safe Touring Around "Joburg"
​We spent 3 or 4 days in Joburg and another three days in Cape Town. We learned that both towns are generally safe, but you have to stay within the tourist zones, and not to go out at night.
Downtown Joburg is a high crime area, even for locals. We also learned to "avoid the shadows." During the day, if you are walking the streets or sidewalks, avoid areas where you did not have a clear sight to your destination i.e., avoid the shadows because you never know who is lurking.
Finding a well lighted ATM is also essential. In Cape Town, I remember the hotel staff telling us to take a cab to the tourist area in the Cape Town harbor to find an ATM even if there were two blocks from our hotel. We changed hotels in Cape Town because our walking path to the dock felt unsafe.
​After our airport experience of the night before, we decided it was safer to take private tours and private vehicles everywhere we went.
Fortunately, the exchange rate with the rand at that time was quite good, which helped justify our decision.
From the accommodating hotel concierge, we learned that the hotel we were staying at was a "Pride of Africa" hotel, which was the Marriott Protea's most upscale hotel class. This status meant that their standard vehicle was a Mercedes Benz's. As an Elite Marriott Rewards member, it was at my disposal.
Joburg had Hop On Hop Off tour buses, but the stop distances were very far, and you had to wait a long time to get on the next bus. So, we did a private tour of the city.
We felt pampered with our Mercedes Benz and our private chauffeur.
​One thing very distinct about Joburg is the impact of Nelson Mandela. He is most revered in South Africa, and his statues, streets and boulevards and buildings bear his name. He passed away several years ago, and to the citizens, he is a hard act to follow.
Soweto, the sprawling neighborhood of blacks during apartheid, is a tour worth visiting. You will see Nelson Mandela's former residence, where he was harassed and shot at by the Afrikaaner government before his imprisonment. The Soweto tour is an emotional tour visiting monuments, churches, and memorials to the heroes of the rebellion.

Robben Island is a tour we did not see. Robben Island is where Mandela was imprisoned for 27 years for conspiracy (he served in three prisons) until his release. He became the first black head of state and first elected in a fully democratic election.
​Regina Mundi Church is worth a visit. The church is in the middle of Soweto, and it played a crucial role in the apartheid rebellion. There is a painting of the Black Madonna, which was painted in 1973 to raise funds for the education of Black South Africa.
The painted eye below the Madonna represents the township of Soweto, and forks in the eye represent violence towards blacks.
​To go on a real safari and stay in a game preserve, Kruger National Park is the best place to go. It is several hours east of Joburg and is an authentic experience of life in the wild.
Other reserves are private ventures where animals don't fend for themselves. They don't hunt for their meals except in the lion camp cafeteria, where they eat regularly!